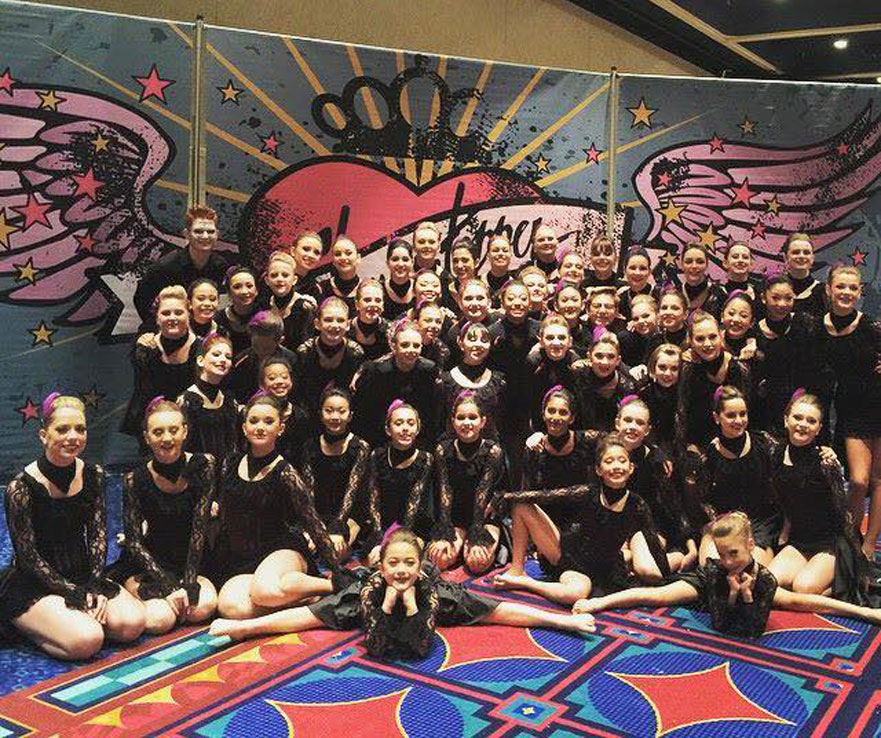 Studio Fusion Dance Team is designed for dancers ages six through young adult who desire to perform and compete throughout the year. The Studio Fusion Dance Team is a wonderful opportunity for students to build a strong foundation in dance while increasing the potential of the young dancer. The goal of the dance team is to enable the students to achieve a personal style as well as a creative performance that is within all dancers. Being on the team focuses on building strong dancers who are self confident, self assured and confident in their overall dance abilities. The Studio Fusion Dance Team encourages the students to explore all styles of dance while giving the students a platform to perform in front of an audience in a safe, supportive and fun environment. Studio Fusion strives to create the self-discipline required to succeed on stage that can be parlayed in to every day life. Throughout the year students will have multiple performance opportunities, complete in several regional and national competitions, attend conventions and perform in the studio annual recital. Although being part of the Dance Company is a fun and exciting opportunity, it does require discipline, commitment, dedication, teamwork and a eagerness to learn.

Dance Performance Categories: Jazz, Ballet, Tap, Contemporary/Lyrical, Hip Hop, Solo and Production. (All levels & ages)

*Dance Team Audition Requirements:

It is STRONGLY RECOMMENDED that dancers attend the summer intensive audition week, please feel free to contact the studio for more information on dates and times. It is also STRONGLY RECOMMENDED that dancers continue to take technique classes throughout the summer taking at least one class each in ballet & jazz.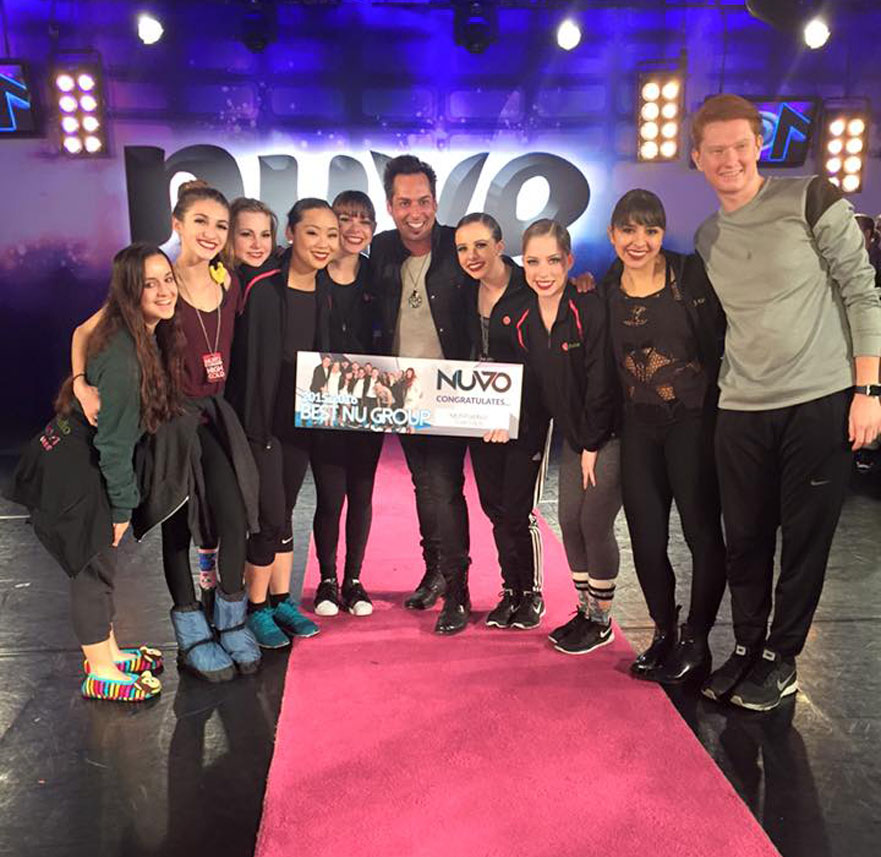 Dance Teams: There are two teams created to cater to each specific age, level and commitment and each student will be placed accordingly to one of two teams.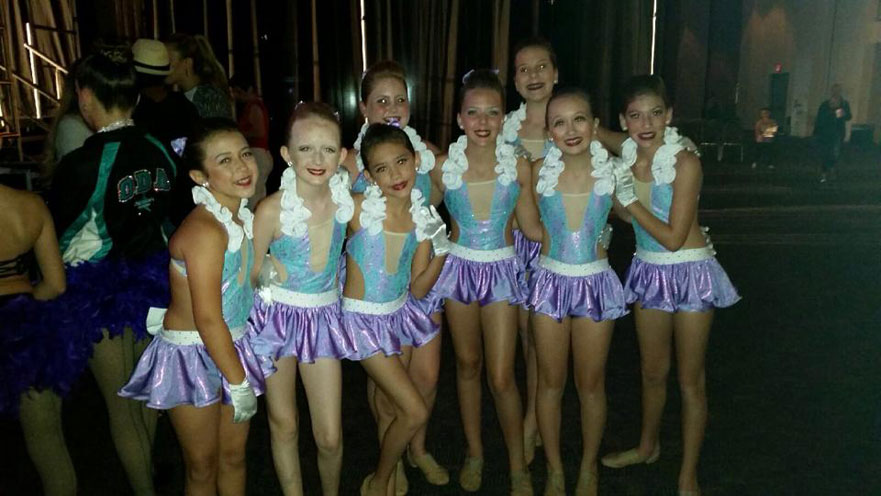 Fusion Energy (Recreational): Studio Fusion's beginning/intermediate dance team. Students can be as young as 6 to audition. (2-3 Competitions a season)
Fusion Force (Competition): Studio Fusion's advanced team is for the student ages 8 and up. (4-6 Competitions a season)



Benefits of being on the Dance Team:
*Increased self-esteem
*Physical Fitness
*Strength & Coordination
*Body Awareness
*Ability to Perform in Large Groups
*Teamwork & Sportsmanship
*Friendship outside of school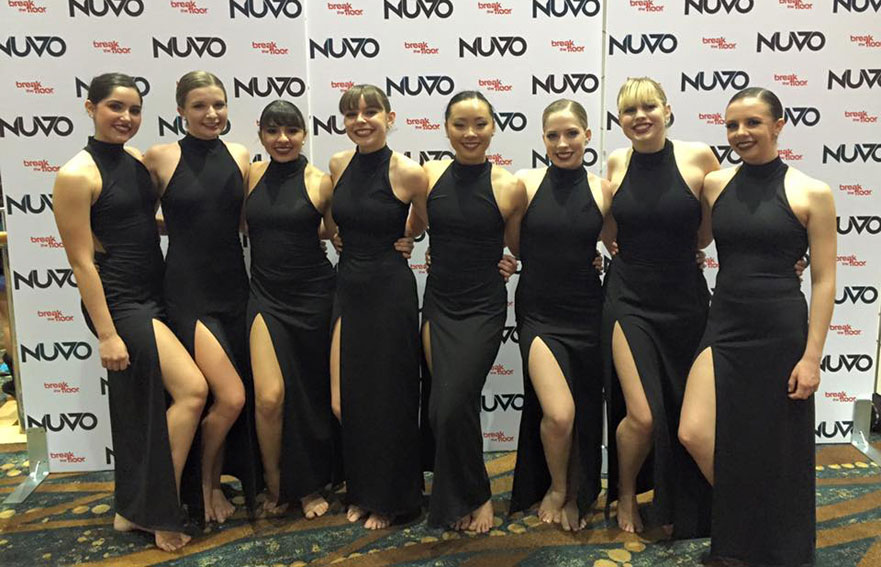 Although we encourage everyone who is at all interested to try out for a dance team, there are a few things to consider before deciding to be on a competitive dance team.
*PLEASE CONSIDER THE FOLLOWING BEFORE DECIDING TO AUDITION:
Because the dance team is just that, a team, it relies on each member of the team to be equally committed. Competition is for the serious and committed dancer who appreciates & respects teamwork. Dancers must be able to commit to all rehearsals and weekend dance competitions. Please also consider that being on the dance team requires a financial obligation and can a bit expensive. Along with costume fees per each dance category/song, each competitor is responsible for an entrance fee per dance per competition. This is something to consider when deciding on how many different categories and/or dances on decides to be in.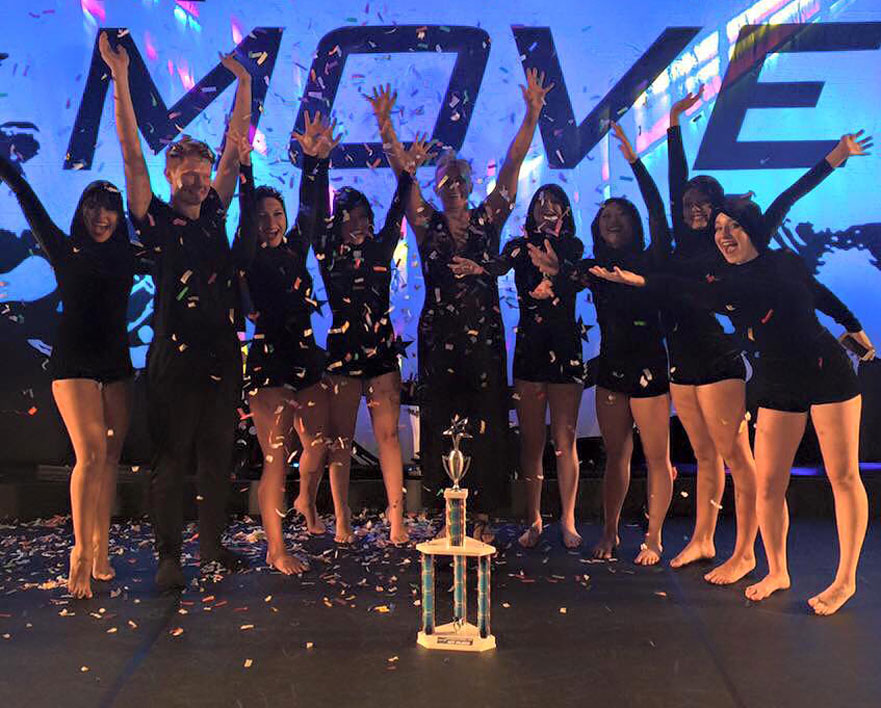 Studio Hours

Monday

8:30AM - 8:30PM

Tuesday

8:30AM - 8:30PM

Wednesday

8:30AM - 8:30PM

Thursday

8:30AM - 8:30PM

Friday

8:30AM - 8:30PM

Saturday

8:00AM - 2:00PM

Sunday

8:30AM - 11:00AM

M-F closed for lunch.