November 2015
Our November Fusion Fitness Rockstar! When we asked Joanne what she loves most about Studio Fusion this is what she had to say:

I have been coming to SF about 6 months. I do the Barre classes 5-6 times a week. The zero-impact of the Barre classes work great for me, I'm 58, and I've broken both feet, an elbow, and have a titanium neck, so its been wonderful to find a workout that does not cause me injury! I didn't say, no pain... but no injury! And each class makes me stronger! The better we get at doing the moves, the harder we make it for ourselves, and it just working miracles for my strength & balance.

I've never loved working out before. It was always torture and a forced thing a couple times a week on and off through my life, always accompanied by some diet plan, and the "yo-yo" syndrome was in full force. This is a change of lifestyle for me, now I work as hard as I can at my Barre class, then I go enjoy my life & my FOOD! GUILT-FREE. No dieting or denial involved. I just wish I'd figured this out a few decades ago! Better late than never!

I love the small classes at SF & the personal attention! I usually have 3 different instructors during the week, all are just fabulous. There are so many differences in the classes that it is never boring & always a challenge to endure!

Thank you Joanne, We LOVE having your positive energy at Studio Fusion! If you know someone who has a great story of health and fitness that you would like to nominate for our next Member Spotlight, please email us at s.fusion1@yahoo.com.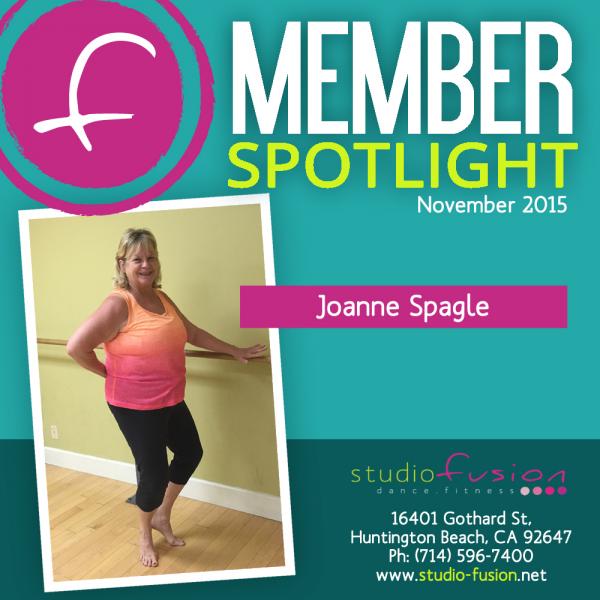 Studio Hours

Monday

8:30AM - 8:30PM

Tuesday

8:30AM - 8:30PM

Wednesday

8:30AM - 8:30PM

Thursday

8:30AM - 8:30PM

Friday

8:30AM - 8:30PM

Saturday

8:00AM - 2:00PM

Sunday

8:30AM - 11:00AM

M-F closed for lunch.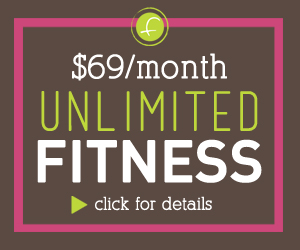 © 2015 Studio Fusion All Rights Reserved