September 2015
Our September Fusion Fitness Rockstar, Natalie is married and a full time mother. She has been a member going on 4 years now at Studio Fusion, since 2011, WOW! We recently asked Nat

"My kids inspire her to work out. I want to stay healthy to enjoy a long life with them. I lost my father at a young age because he was ill from diabetes and didn't take care of himself so I want to make sure I stay healthy for myself and my family. I also like the fact that my kids see it and it encourages my kids to stay fit and healthy too.

My motivation is the instructors they are amazing at Studio Fusion not only are they my instructors but I feel blessed to say they are also my new family/friends. I honestly feel like we have the best instructors at the studio and the fact that we offer a variety classes is amazing, you get to try everything in one place!!! I also love the fact the studio has instructors that offer private classes too, like pilates with the reformer. In all the studio is a very friendly environment and very clean, I just love that.

My advice would be to try all the classes instead of sticking to what you know. There's a great chance you will fall in love with a new exercise and never give up believe in yourself, You can do it!!!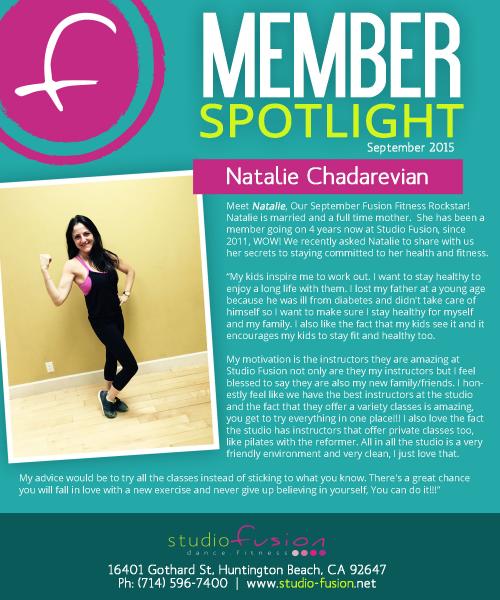 Studio Hours

Monday

8:30AM - 8:30PM

Tuesday

8:30AM - 8:30PM

Wednesday

8:30AM - 8:30PM

Thursday

8:30AM - 8:30PM

Friday

8:30AM - 8:30PM

Saturday

8:00AM - 2:00PM

Sunday

8:30AM - 11:00AM

M-F closed for lunch.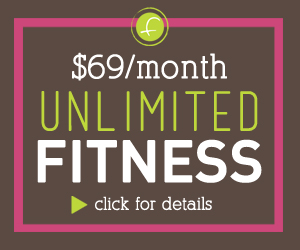 © 2015 Studio Fusion All Rights Reserved