MEMBER SPOTLIGHT! May 2016
Meet Jill!

Meet Jill!! Our May Fusion Fitness Rockstar! When we asked Jill what inspires her to workout and what she loves most about Studio Fusion this is what she had to say:

Hi!! My name is Jill Wicke and I am a Civil/Environmental Engineer by training, and am a proud horse show mom to Samantha (16), and a proud dance mom to Jessica (14).

How Long Have You Been A Member of Studio Fusion: I have been a fitness member since January of this year, however my daughter, Jessica, became a dance member of Studio Fusion's competition dance team just after the studio opened a little over five years ago, and I have been coming to the studio almost every day for the last 5 years.

How many times a week do you workout: I generally take between 5 and 7 classes per week. Since I am not a dancer like Jess, I tend to take the non-dance based classes like Piloxing and Tone & Sculpt. I have stepped outside my comfort zone for the Barre classes, and I have to say that I really enjoy them.

What Inspires you to workout: My goal is to be healthy, fit, and strong for myself and my family.

What Motivates you to keep coming back to Studio Fusion: I enjoy the variety of classes and the motivating teachers. I was bored with my workouts and wasn't really seeing any results. At Studio Fusion, every workout is different and keeps my muscles guessing. I have seen major changes in my body and I feel so much stronger.

What Advice Would You Give to Someone Starting out on their fitness Journey: Take it a day at a time. Don't be intimidated to try something new. Push through the sore muscles and past feeling uncomfortable with a class that is a bit challenging for you. Trust me, it will be worth it! I would also like to invite all of our dance moms (and dads) to join me-Dance Awards Vegas is just around the corner!!

~ Thank you for sharing your fitness story Jill! We LOVE having your positive energy at Studio Fusion!

If you know someone who has a great story of health and fitness that you would like to nominate for our next Member Spotlight, please email us at s.fusion1@yahoo.com!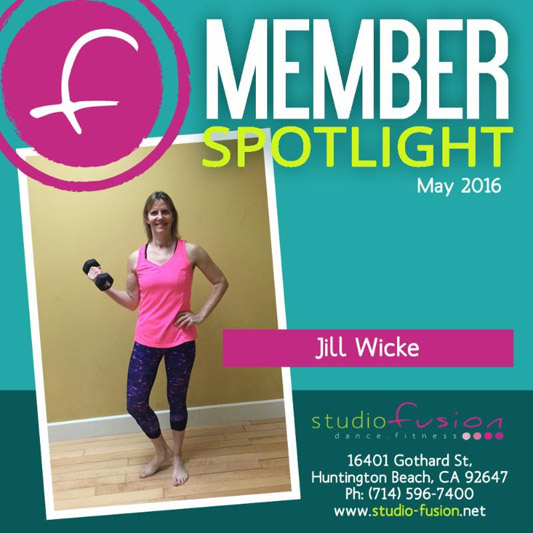 Studio Hours

Monday

8:30AM - 8:30PM

Tuesday

8:30AM - 8:30PM

Wednesday

8:30AM - 8:30PM

Thursday

8:30AM - 8:30PM

Friday

8:30AM - 8:30PM

Saturday

8:00AM - 2:00PM

Sunday

8:30AM - 11:00AM

M-F closed for lunch.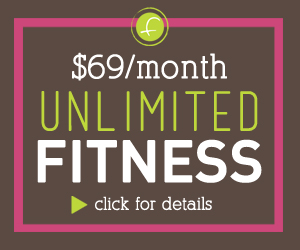 © 2015 Studio Fusion All Rights Reserved