MEMBER SPOTLIGHT! March 2016
Vanaya Edwards!

Meet Vanaya!! Our March Fusion Fitness Rockstar! When we asked Vanaya what inspires her to workout and what she loves most about Studio Fusion this is what she had to say:

Hi My Name is Vanaya, I am 27 years young and currently work as a LVN (Licensed Vocational Nurse) while in school to become an RN (Registered Nurse). Single and ready to mingle ;) I have been a member at Studio Fusion for almost 3 years now! I workout 5-6 times a week, depends on my work and school schedule!

Being a nurse its common to see a lot of patients whom live a sedentary lifestyle along with poor eating habits, which can result in diabetes, cardiac and respiratory problems. I think its important to lead a healthy and active lifestyle myself to set an example for my patients...practice what you preach! Also, do you know how many calories are in a margarita...and boy do I love margaritas!

The instructors at Studio Fusion are amazing. They're funny, caring, and they know what they're doing! They push you, but in a good way.

~ Thank you for sharing your fitness story Vanaya! We LOVE having your positive energy at Studio Fusion!

If you know someone who has a great story of health and fitness that you would like to nominate for our next Member Spotlight, please email us at s.fusion1@yahoo.com!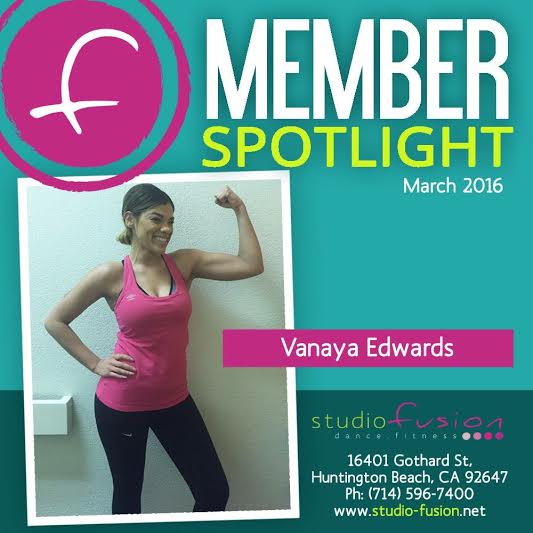 Studio Hours

Monday

8:30AM - 8:30PM

Tuesday

8:30AM - 8:30PM

Wednesday

8:30AM - 8:30PM

Thursday

8:30AM - 8:30PM

Friday

8:30AM - 8:30PM

Saturday

8:00AM - 2:00PM

Sunday

8:30AM - 11:00AM

M-F closed for lunch.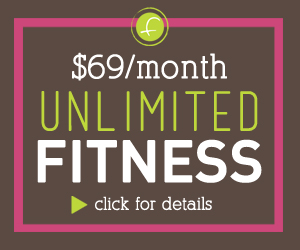 © 2015 Studio Fusion All Rights Reserved