MEMBER SPOTLIGHT! June 2016
Meet Wendy!

Meet Wendy! Our June Fusion Fitness Rockstar! When we asked Wendy what inspires her to workout and what she loves most about Studio Fusion this is what she had to say:

How Long Have You Been A Member of Studio Fusion: I went back and figured out that I started at Studio Fusion in the Fall of 2012 - I can hardly believe it's been that long!

How many times a week do you workout: My schedule can vary a lot based on work and travel, but I average 4-5 classes a week. I try to get in a couple Zumba classes, a couple Yoga classes and then Pilates every Saturday. The variety of classes is what ultimately landed me at Studio Fusion. I love what Yoga does for me mentally and physically, but sometimes - you just have to dance and shake it too!

What Inspires you to workout: My parents set a good example for me to workout regularly. My dad played handball several times a week throughout my childhood, and when that became too much on him, he took up golf. I can remember him telling me to find something I loved and make it a part of my life. My mom was a Phy Ed teacher, so she has always been active as well. I hope I set that same good example for my kids. Plus the real answer - I love to eat, and my husband is a tremendous cook, so I have to do something!

What Motivates you to keep coming back to Studio Fusion: Ha - My friend, Andrea motivates me. We've been working out together for literally 23 years now. I met her at a Jazzercise class back in the early 90's and we became fast friends. (Yes - with thong leotards, tights and legwarmers.) From then on, when I wouldn't show up - my phone would ring - and she would get me back to class. I have been following Andrea to class every week for over two decades. I'm proud of both of us for that!

What Advice Would You Give to Someone Starting out on their fitness Journey: The same advice my Dad gave me - find something you love to do and make it a part of your life. And it helps to find a friend that will keep you coming back - or else!

~ Thank you for sharing your fitness story Jill! We LOVE having your positive energy at Studio Fusion!

If you know someone who has a great story of health and fitness that you would like to nominate for our next Member Spotlight, please email us at s.fusion1@yahoo.com!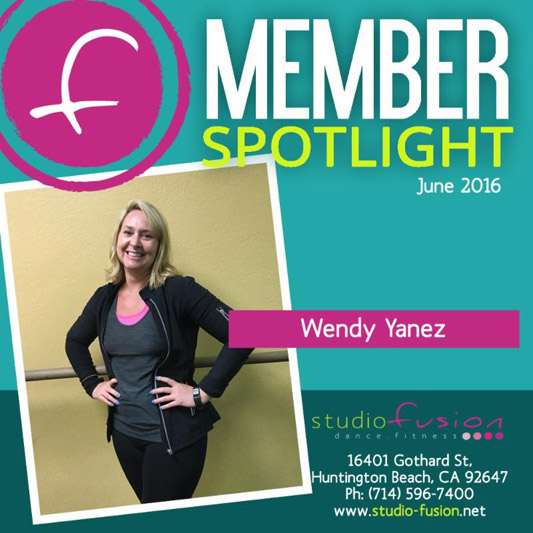 Studio Hours

Monday

8:30AM - 8:30PM

Tuesday

8:30AM - 8:30PM

Wednesday

8:30AM - 8:30PM

Thursday

8:30AM - 8:30PM

Friday

8:30AM - 8:30PM

Saturday

8:00AM - 2:00PM

Sunday

8:30AM - 11:00AM

M-F closed for lunch.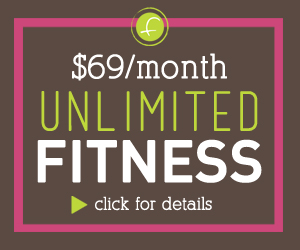 © 2015 Studio Fusion All Rights Reserved