MEMBER SPOTLIGHT! April 2016
Meet Heather!

Meet Heather!! Our April Fusion Fitness Rockstar! When we asked Heather what inspires her to workout and what she loves most about Studio Fusion this is what she had to say:

Hi!! My name is Heather Lupex and i am currently a film student at OCC. My interests are dancing, singing,acting,laughing and helping others.

How Long Have You Been A Member of Studio Fusion: I have been a member of Studio Fusion since August 2015 with a two month leave.

How many times a week do you workout: I have been working out at least five times a week since Mid January 2016.

What Inspires you to workout: I overall want a healthy body...so that i may have a healthy mind and soul. I feel that a human body is connected with the mind, body, soul and also well-being.

What Motivates you to keep coming back to Studio Fusion: My drive...i have weight loss goals that i want to accomplish. I also want a strong lean body.... i want to work on strength. The instructors at Studio Fusion are wonderful and experienced. There are many class choices per a week to pick, which helps me to not get bored with working out.

What Advice Would You Give to Someone Starting out on their fitness Journey: I would tell the person that fitness is a lifestyle change. I also would tell them to start slow and work their way up to fast pace Cardio or advanced class. Fitness is a long term goal and results don't come fast, but in the end working out helps much more then for just weight loss; it helps build growth and character .

~ Thank you for sharing your fitness story Heather! We LOVE having your positive energy at Studio Fusion!

If you know someone who has a great story of health and fitness that you would like to nominate for our next Member Spotlight, please email us at s.fusion1@yahoo.com!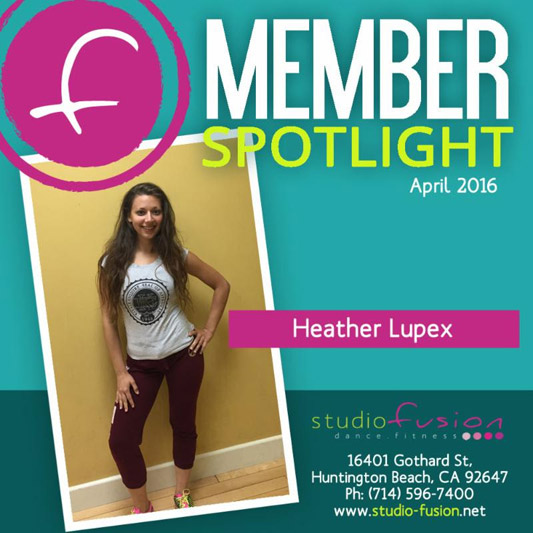 Studio Hours

Monday

8:30AM - 8:30PM

Tuesday

8:30AM - 8:30PM

Wednesday

8:30AM - 8:30PM

Thursday

8:30AM - 8:30PM

Friday

8:30AM - 8:30PM

Saturday

8:00AM - 2:00PM

Sunday

8:30AM - 11:00AM

M-F closed for lunch.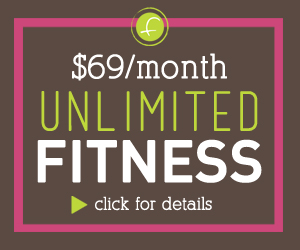 © 2015 Studio Fusion All Rights Reserved